WEEHU 5 is a conference for folks 18 and over, of all walks of life. We encourage people anywhere on the spectrums of sexuality, gender, culture, ability, or identity to attend, knowing you are welcome. If you have special needs of any kind, please let us know in the questionnaire during registration, and we will do our best to accommodate.
Registration:
Buy tickets for WEEHU 2017: The Western Erotic Hypnosis Unconference's 5th Anniversary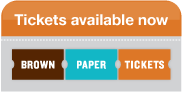 $85 early registration (Until June 20th)
$100 regular registration (Until Sept 29th)
$125 late registration, or at the door
We also offer a tier of hero registration pricing, for $150. These extra funds go directly toward our scholarship program, which allows some awesome people to attend the con who couldn't afford it otherwise. Perks include mostly our undying gratitude for your support, and perhaps a couple surprises beyond that…
Discounts:
We offer discounts or scholarships through our volunteer team. If financial barriers are the only thing stopping you from attendance, please don't hesitate to reach out to us, and we'll see what we can do. All volunteer-related email should be addressed to weehuvolunteers@gmail.com.