We can't wait to see your smiling faces at WEEHU this year! Register now to be sure to get th
Buy tickets for WEEHU 2017: The Western Erotic Hypnosis Unconference's 5th Anniversary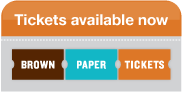 This year ticketing tiers look like this:
$85 – Earlybird, until June 20th
$100 – General, until Sept 29th
$125 – Late, from Sept 29 through onsite sales
and
$150 – Hero, contributing to our scholarship program
(last year 10 additional people were able to attend due to Hero rate tickets–your funds really do make a huge difference!)
You may notice our extra-early Earlybird cutoff, and earlier Late ticketing price, this time around. Please note that this year we are making every effort to offer some kind of compensation to all our presenters (based on need).
In past years the vast majority of our presenters have paid for everything, including their own con registration, out of pocket. I'd like to take a moment to honor their contributions and dedication. For those presenters who feel they have the resources to continue this support of our event–wonderful! We thank you wholeheartedly.
That said, we strongly feel that it is in accordance with our values of community support, that our presenters be valued for the work they do, and for less-affluent presenters to be able to afford to share their skills with our attendees. We've been working toward this goal for several years now.
We have kept the Earlybird and General rates the same as last year, so please just book early if the higher tiers are out of your budget–and remember, hotel rooms are significantly less this year!
We offer discounts or scholarships through our volunteer team. If financial barriers are the only thing stopping you from attendance, please don't hesitate to reach out to us, and we'll see what we can do. All email should be addressed to weehu@panavatar.net.